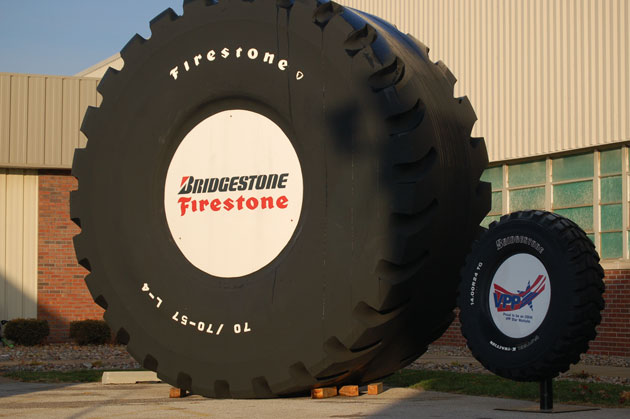 By Greg Halbleib
NORMAL – Bridgestone Americas has announced plans to expand production and jobs at its off-road tire manufacturing plant in Normal.
A company release says Bridgestone is investing $12 million for the plant to produce multiple sizes and patterns in its 29-, 33- and 35-inch off-the-road tires. Bridgestone has only produced those models in Japan until now. The plant in Normal produces tires for mining and construction equipment.
Bridgestone also says 30 jobs will be added with the expansion. The facility's workforce is currently more than 400.
Bridgestone's last major investment in the Normal facility was in 2011 and 2014 for a radial and giant loader expansion with a total cost of $48 million.
Greg Halbleib can be reached at greg@wjbc.com.