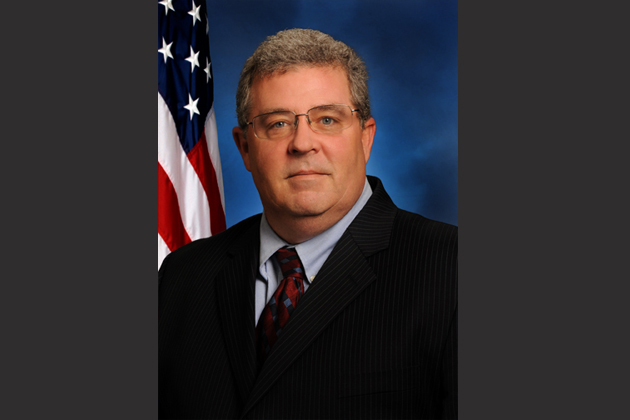 By Cole Lauterbach/Illinois Radio Network
SPRINGFIELD – Illinois Auditor General Frank Mautino is under federal investigation, won't testify to the elections board and can't run for office again because his now defunct campaign committee hasn't paid a fine for wrongdoing.
The taxpayer complaint against Mautino is likely headed back to court after the Illinois State Board of Elections deadlocked Tuesday on whether the complaint has merit. 
The case stems from tens of thousands of dollars in questionable campaign spending from when Mautino was a state Representative. The case has been going on for over two years, and started shortly after Mautino was approved by the Illinois General Assembly to replace retiring Auditor General Bill Holland beginning in early 2016. 
Campaign expenditure records over a 16-year period of large round figures being paid to a service station in Mautino's then legislative district and checks for cash from a bank in his district raised red flags for Streator resident David Cooke, who filed a complaint against Mautino's now-defunct campaign committee to the elections board. 
The case made it up to the appellate court, which sent it back to the state elections board. The elections board heard the case again Tuesday. 
The board was tied 4-4 as to whether the case had merit. 
Board member Charles Scholz voted against the motions. 
"I think to make that determination with specificity we'd need the adequate reports," Scholz said. "The reports were inadequate, we ruled that. We ordered them to be supplemented and they never were so we found they were in violation and we fined them." 
Scholz said he doesn't want people to think there were no consequences. 
"We issued the maximum fine (of $5,000)," Scholz said. "I hope the attorney general collects it. And certainly we have the sanction of ballot forfeiture for this particular person and this now defunct committee can never seek to engage in the Illinois electoral system again." 
Cooke is represented by Liberty Justice Center attorney Jeffrey Schwab. Schwab said that's not enough. 
"I think a reasonable person can conclude that there's a least an appearance of corruption here and the purpose of the provisions (of the elections code) that are left is to prevent that," Schwab said. 
Schwab said it's likely his client will want to take this back up to the appellate court for further consideration. 
Schwab testified to the board that Mautino's spending on vehicles violated campaign finance laws because there weren't proper receipts filed. He also said the campaign committee checks Mautino cashed were problematic because it doesn't list any vendors that received the payment or what service the payments were for.
Schwab asked for a fine of $380,000. 
Mautino's attorney said there were receipts, but acknowledged there weren't receipts for every transaction. 
Board members reiterated the issue could have been cleared up if Mautino testified to the board. But he didn't. In 2016, Mautino invoked his Fifth Amendment right under the U.S. Constitution against self incrimination because of an ongoing federal probe. 
After Tuesday's tie vote, elections board member Ian Linnabary, who voted in favor of the motions, said he wants to notify the General Assembly of the issues that were raised during the hearings. 
"Who has oversight over the auditor general but the General Assembly," Linnabary said. "In some way I think the board should send some sort of formal correspondence."
State Rep. Grant Wehrli, R-Naperville, has a resolution he filed in January 2017 to remove Mautino from the appointed post. 
"Our auditor general cannot answer simple financial questions about the books that he was supposed to be in charge of and yet now he's the fiscal watchdog for our state," Wehrli said. "Absolutely unconscionable to me that this man remains in office."