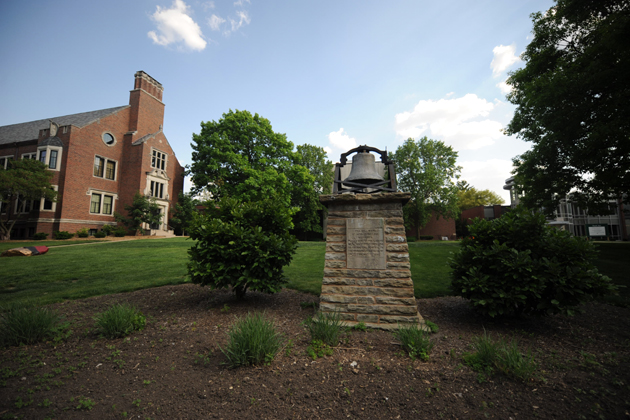 By Blake Haas
BLOOMINGTON – Prospective and current students coming to Illinois Wesleyan University in the fall can expect a few changes in the classroom.
IWU announced the addition of four new majors this the fall that include biochemistry, health promotions and fitness management, marketing and neuroscience that will add to over 80 majors that IWU currently offers.
"In liberal arts institutions we naturally embrace interdisciplinary interactions and look at the interfaces between traditional discipline and all of these [new majors] pretty much hit at those intersections," said Mark Brodl, Provost and Dean of the Faculty at IWU.
Brodl added that biochemistry is a cross between chemistry and biology and will attract current and perspective students.
"Biochemistry is at the intersection between traditional biology and chemistry programs," added Brodl. "This is an offering that responds to both faculty interest, expertise and student interest."
Brodl said neuroscience will help tie in student interest in biology and psychology in a new major that will come from a natural growth.
On the other hand, health promotions and fitness management will combine nursing, biology, physical education and will look to attract students who are interested in the exercise science field.
"It's really for students who are interested in things like exercise science, physical therapy, occupational therapy [and many more]," added Brodl.
Brodl said with more and more students getting interested into what used to be a minor, IWU decided to make marketing a new major to fit the needs of students who were taking that as a minor.
"The marketing major is something that as we [noticed] more and more students getting into that minor that there was an interest in expanding it beyond that growth," said Brodl. "This is a natural outgrowth of the interests and experiences students and faculty."
One of the biggest keys of the new additions is that the four new majors will be able to fit into the current classroom space that IWU has to offer.
"The current spaces in our center for natural sciences can support neuroscience and biochemistry," said Brodl. "Then the health promotions and wellness major will straddle between the School of Nursing and the Center for Natural Sciences. Marketing will go into the State Farm Hall. All of these [new majors] will go into existing places."
Current and prospective students can join the new majors starting in the fall when they register for classes.
Blake Haas can be reached at Blake.Haas@cumulus.com.