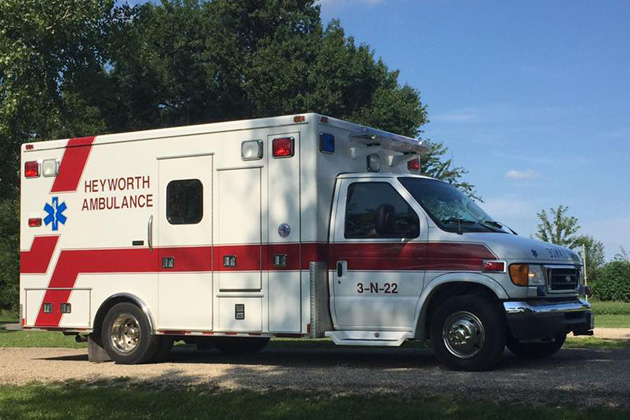 By Patrick Baron
NORMAL – Students looking to become Emergency Medical Service workers in Bloomington-Normal will be able to get some hands-on training in an ambulance.
The McLean County EMS System recently unveiled its new Mobile Simulation Unit, a stationary ambulance that will be used to help EMS students get a sense of how to work in the back of an ambulance. EMS Education Coordinator Jon Dassow said the simulator will engage students in various scenarios that would occur in a real ambulance setting.
"What we're doing now is we have a high-fidelity mannequin that we can simulate patient transport and patient car actually in the ambulance and we can also train them to load and unload patients," Dassow explained.
The ambulance was provided to McLean County EMS Systems from DeWitt County EMS after the motor blew. Now a stationary vehicle at Heartland Community College, students and agencies aligned with McLean County EMS will be able to use it for training.
"We've had a partnership with [Heartland Community College] since about 2016, so that's where it's primarily going to be housed at, but it is available for other agencies within our system and other education programs within our system to utilize that simulator if they choose," said Dassow.
The Mobile Simulation Unit will be available to view at an open house this Friday at Heartland Community College Parking Lot N.
Patrick Baron can be reached at patrick.baron@cumulus.com.