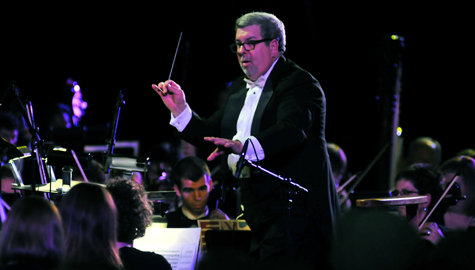 By Howard Packowitz
BLOOMINGTON – Bloomington aldermen have unanimously agreed to expand the promotion of cultural activities on a city-wide basis instead of just the downtown area.
Bloomington's Cultural District Commission will be known simply as the Cultural Commission. Alderman Jamie Mathy says a cultural district was never drawn out even as the commission focused its attention on the city-owned Bloomington Center for the Performing Arts and the Creativity Center.
"Other than Miller Park Zoo, why is there no public art on the west side" Once you get past Ewing Manor, why is there no public art anywhere on the east side? There's nothing on the east side of Veterans Parkway, anywhere," said Mathy.
"There needed to be champions for kind of looking at the city as a whole. It doesn't mean the city is going to buy all the public art, or make things," Mathy said.
"We can help fund raise, we can help put focus on and attention on the organizations that already exist, as well," he added.
Mathy is the city council's representative on the cultural commission. He said the city government won't buy public art, but the commission can help raise funds for existing cultural organizations. Aldermen also reduced the number of commission members appointed by the mayor from 14 to 11.
Howard Packowitz can be reached at howard.packowitz@cumulus.com