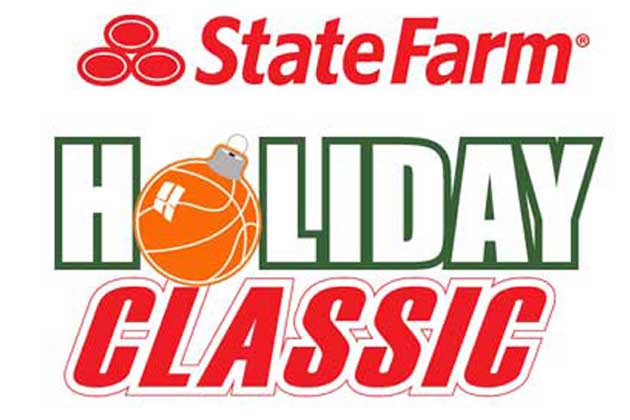 By Greg Halbleib
BLOOMINGTON – The largest high school holiday basketball tournament in Illinois has announced its 2018 field.
The 40th edition of the State Farm Holiday Classic features five teams that won state trophies in the past season. Three of those squads are in the Small School Boys division with Class 1A runner-up Annawan, 2A runner-up Winnebago and 3A third place winner Central Catholic. The North Chicago boys, who were fourth in 3A, and 3A girls state champion Richwoods are the other squads that took home state hardware.
Classic vice president and tournament operations director Dave Oloffson said the tournament's quality of play remains high.
"It's a tough business to be in, running a holiday tournament, because there are a lot of great destinations teams can go to spend their holidays," Oloffson told WJBC's Marc Strauss. "We're very thankful that we can get 64 teams to begin with, but 64 that I think are very top quality and some of the best teams in the state."
Oloffson said the 40th tournament is a milestone.
"We're starting to talk about some things that maybe we can do to recognize the teams and players and coaches that we've had in the past," Oloffson said. "We're trying to have some fun with it."
"Despite some inclement weather on Day 1 of our event, the 2017 tournament was a success," said Tournament President Dan Highland. "Anyone who was at the Shirk Center on the final day saw four memorable championship games in front of a packed house. We look forward to carrying that success into our 40th year."
The State Farm Holiday Classic is played at four venues in Bloomington-Normal between Christmas and New Year. More information is at theclassic.org.
Greg Halbleib can be reached at greg@wjbc.com.