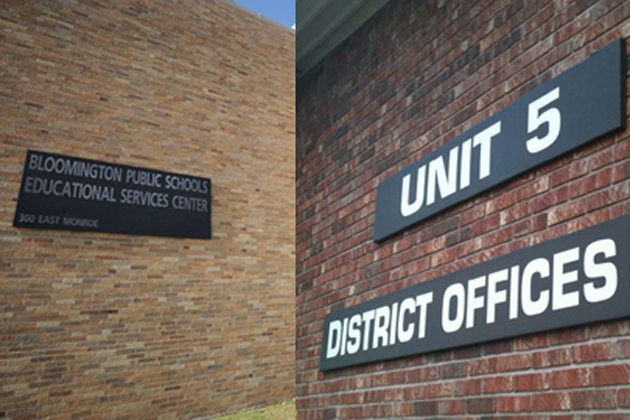 By Eric Stock
BLOOMINGTON – Local school officials say a mentoring program State Farm helped established with high school students who are going into STEAM fields won't be impacted by the insurance company's plans to cut close to 900 information technology workers in Bloomington.
District 87 Superintendent Barry Reilly said while State Farm helped to create the program to better prepare students for careers in Science, Technology Engineering, Arts and Math, he sees interest in the program continue to grow, regardless of workforce shifts locally.
"The STEM-related things we do go well beyond, our vision for it anyway, goes beyond any one particular company or business that's out there," Reilly said. "The STEM-related work, this is something that's being done all over the country."
Superintendent Mark Daniel said that remains the case in Unit 5 too.
"It's just exceptional and I think that we are a little bit further than the tip of the iceberg but we still have a long way to go in this journey.
Reilly added he is concerned about how State Farm's latest restructuring could hurt the local property tax base.
"Those who have homes in probably the north of $200,000-$250,000 those ranges could potential become more stagnant and thus they might not sell for what they currently are today," Reilly said. "Anytime you have a significant number of positions that are eliminated of people that are transferring to a different location, that definitely can have an impact on (the tax base) so I am concerned."
Eric Stock can be reached at eric.stock@cumulus.com.