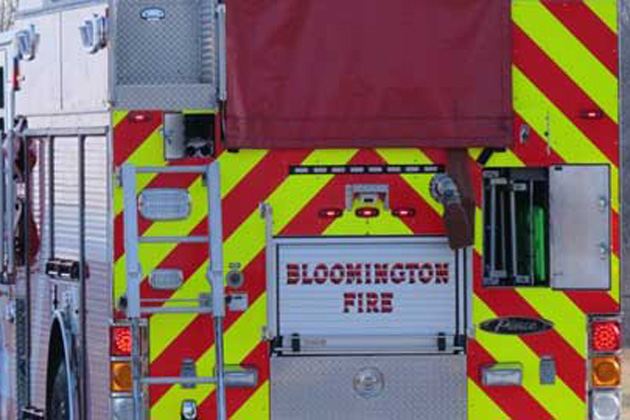 By Greg Halbleib and WMBD Staff
BLOOMINGTON – Bloomington firefighters say a blaze at a west side apartment caused about $10,000 in damage.
The fire department received several 911 calls of smoke coming from the upstairs apartment in the 1300 block of W. Taylor St. at about 10:30 Wednesday morning.
Firefighters said they saw the fire coming from a second story apartment at the door of the building. Fire crews helped a resident escape the fire through an apartment window on the second floor and climb down a ladder to safety.
One victim was transported to a local hospital for an evaluation.
The cause of the fire is currently under investigation.