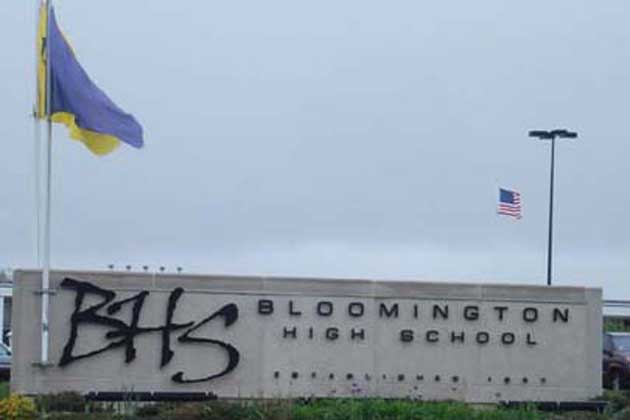 By Eric Stock
BLOOMINGTON – Students and staff at Bloomington High School are looking for ways to improve school safety in the wake of the latest school shooting in Florida.
District 87 Superintendent Barry Reilly said BHS principal Tim Moore is meeting with various student groups on Thursday to address any safety concerns.
Reilly told WJBC's Scott Laughlin, Bloomington High School has a unique challenge.
PODCAST: Listen to Scott's interview with Reilly on WJBC.
"Our high school campus is the most difficult campus when it comes to entry and exits because we have three separate buildings," Reilly explained. "We are the only school in Central Illinois that has that issue."
Reilly said consolidating the buildings would cost millions of dollars.
As for the possibility of arming teachers, Reilly says there are too many open areas to make any school campus secure.
"Arming teachers, arming other school personnel, I don't know if that does any good," Reilly said. "I don't know if it helps, I don't know if it hurts, but we can construct all the walls we want around any building and you still have parking lots, we have buses that come."
Reilly added he believes school safety starts with students maintaining good relationships with adults and other students.
Eric Stock can be reached at eric.stock@cumulus.com.