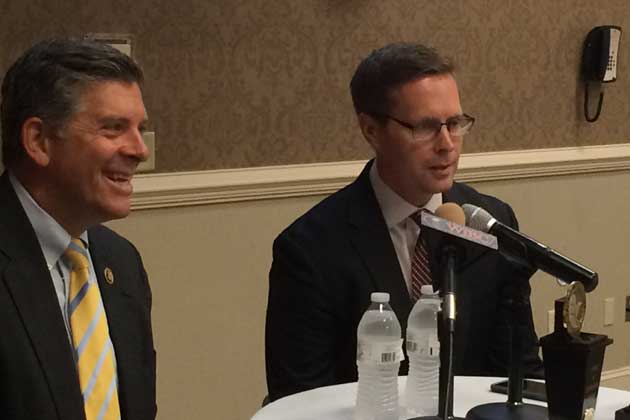 By Howard Packowitz
BLOOMINGTON – Illinois' Republican Congressional delegation is condemning the views of Holocaust denier Arthur Jones, who's the only Republican candidate running for the state's Third Congressional District seat.
Central Illinois Congressmen Rodney Davis, Darin LaHood, and Adam Kinzinger were among the GOP lawmakers who say they "strongly and unequivocally" condemn Jones' candidacy and his racist views.
"This is not who we are as a party or as a country," their statement says. They ask "civic-minded citizens to get involved in the political process to prevent non-party extremists like Jones from hijacking nominations."
Jones is running for the seat now held by Democratic Congressman Dan Lipinski. The district covers Chicago's southwest side and the west and southwestern suburbs.
Howard Packowitz can be reached at howard.packowitz