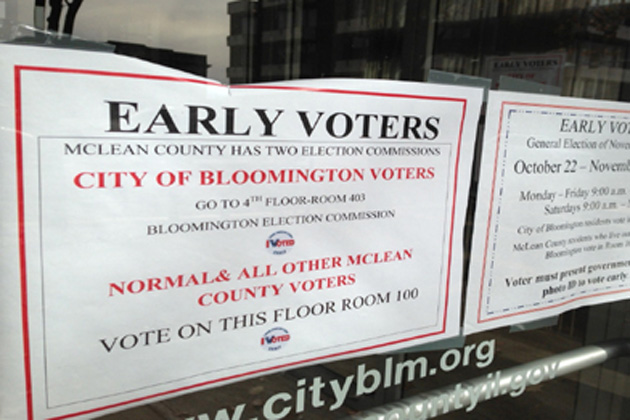 By Eric Stock
BLOOMINGTON – An ongoing legal battle has caused a delay in early voting for the spring primary.
Early voting was scheduled to start Thursday, but a dispute over a Democratic candidate's eligibility to be on the ballot in the Illinois Attorney General's race has caused the delay. In a joint statement issued by McLean County Clerk Kathy Michael and the Bloomington Election Commission Director Paul Shannon, election authorities expect ballots will be ready by Feb. 20.
In the interim, any voters who arrive at the election authorities' offices will be provided with an application to vote by mail and a ballot will be mailed to them when they are ready.
You can check the county clerk's website and the BEC website for a list of early voting sites and times.
Eric Stock can be reached at eric.stock@cumulus.com.