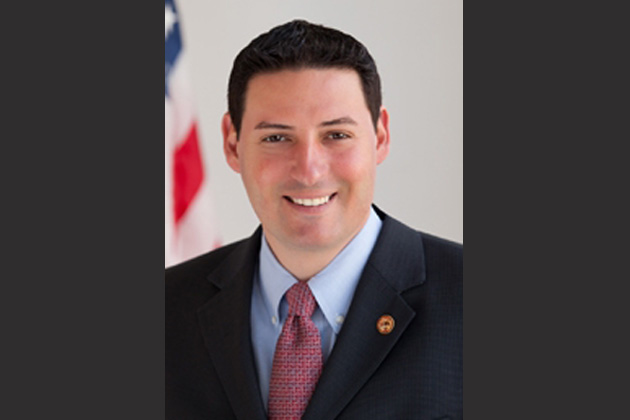 By Scot Bertram/Illinois Radio Network
SPRINGFIELD – A Republican state House member is calling on Gov. Bruce Rauner to step down.
State Rep. John Cabello, R-Machesney Park, says the governor lacks the credibility to be an effective leader after breaking a promise to veto House Bill 40.
"I believe yes, he should [resign]," Cabello said. "I don't know how anybody can expect to sit across the table from him and negotiate anything when you can't trust what he says. You can't lie about something and then expect everybody to believe what you're saying in the next sentence."
House Bill 40 was signed into law by Rauner last September. The legislation allows taxpayer funds to be used for elective abortions through Medicaid and state employees' health insurance. Cabello says Rauner broke a promise made to fellow Republicans to veto the legislation.
"He met with a bunch of Republican House members and told them he would not sign House Bill 40 and, obviously, ended up signing it," Cabello said. "These legislators came back and told us the governor has given them a guarantee he won't sign the bill."
Cabello says the Rauner's reversal could have an impact on job creation and business expansion in the state.
"Who in the private sector is going to come to the state and … believe him from this point on when you know this is out there?" Cabello said. "The Cardinal from Chicago even said he lied to him. It's not a good thing and it's kind of disgraceful."
Cabello says this is another prime example of why people across Illinois are fed up with politicians.
"We should be held to a higher standard. [Politicians] say one thing and they do the exact opposite," Cabello said. "I'm tired of it. I think it's time we demand better. For crying out loud, he's the governor!"
Rauner is facing a primary challenge from state Rep. Jeanne Ives. Cabello says even if the governor doesn't heed his call to resign, he'll be backing his opponent on the ballot.
"When I brought this up, they asked if there's anyone else I would endorse," Cabello said. "I said, 'Yes, I'm going to be endorsing Jeanne Ives because she's the only Republican in the race.'"
Cabello says he didn't share his opinion with fellow lawmakers before going public and doesn't know if anyone else in Springfield shares his thoughts. But he's unafraid of any potential blowback.
"I have the right to have my opinion," Cabello said. "I have the right to say what I believe is right. If anybody wants to try to have any retribution, bring it."