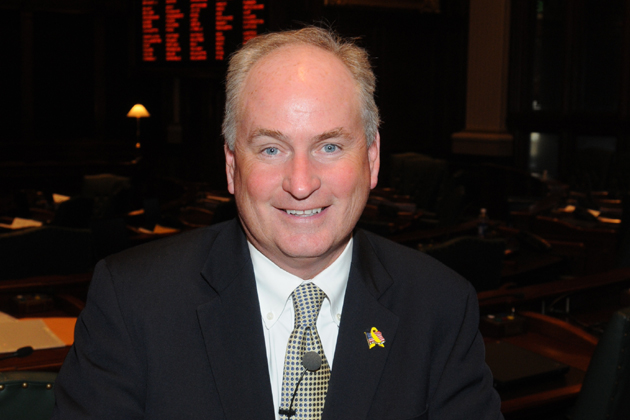 By Eric Stock
BLOOMINGTON – State Rep. Dan Brady, R-Bloomington, said there are some good things going on in Springfield that he hopes Gov. Bruce Rauner will highlight in his State of the State address next week.
Brady said funding to schools is getting caught up, but he told WJBC's Scott Laughlin he understands many vendors are still waiting on state funds because of the years-long budget impasse.
PODCAST: Listen to Scott's interview with Brady on WJBC.
"Payments to higher education have caught up there, and so I would imaging those types of positives (will be included)," Brady said. "To our providers, there's lots of room for improvement there obviously."
This week's Illinois House session was canceled. Brady said lawmakers won't need to work on the budget until after the governor delivers his budget address on Feb. 14.
Higher education
A proposal to overhaul higher education in Illinois never saw the light of day last fall. Brady said he plans to bring his measure to the forefront in the spring. It would have each public university focus on its strengths rather than have every school in the state offer the same catalog of majors.
"It really is a facelift, if you will, to higher education and I think that's very important," Brady said. "It's going to be a primary focus of mine. I'd like to try and get that moving this spring session."
The Illinois State Board of Higher Education would rank the quality of academic departments at public universities.
The plan that State Sen. Chapin Rose, R-Mahomet, is also sponsoring would automatically qualify anyone for admission to a public university is they finish with a 3.0 grade point average in high school.
Eric Stock can be reached at eric.stock@cumulus.com.