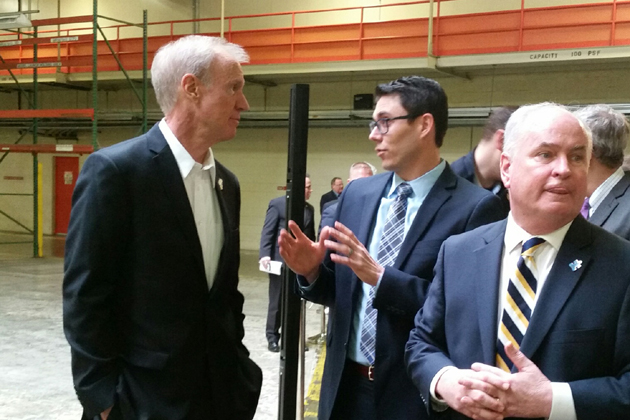 By Patrick Baron
NORMAL – Rivian Automotive is surpassing expectations in the year since it planned to build electric vehicles in Normal, according to the CEO of the Bloomington-Normal Economic Development Council.
Kyle Ham explained Rivian has already created around 30 engineering and maintenance jobs in its first year, even though that wasn't part of the initial agreement with the company.
"I think one of the most exciting things is that they had no commitment in year one to create any jobs, and that number is closing in or well over 30 now in year one," said Ham. "So they're, to me, ahead of schedule. They're doing things right, they're transparent with us, and I'm excited to see what they're going to do this year."
Ham noted the company has been meeting benchmarks that it promised the county it would make, and in some instances, surpassing those benchmarks.
"This year they were expected to create or invest a half a million dollars in the property – they're well over that number," Ham explained. "As well as purchase the property, which they did back in January of '17."
While Rivian hasn't set a launch date for its anticipated concept car, Ham said he has seen it and was impressed with the vehicle. The company has disclosed plans to build an electric-powered five passenger truck and seven passenger SUV in the coming years.
Patrick Baron can be reached at patrick.baron@cumulus.com.