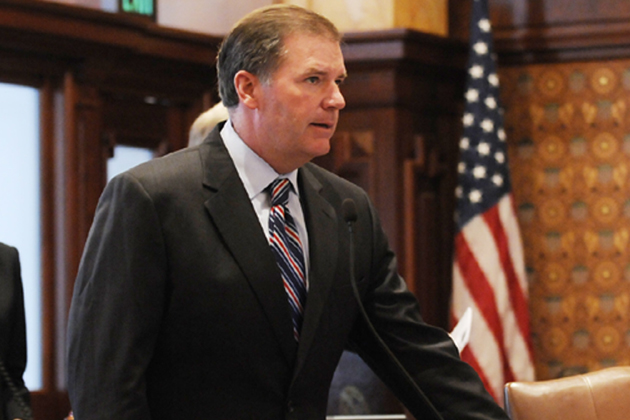 By Eric Stock
BLOOMINGTON – State Sen. Bill Brady, R-Bloomington, said he believes it's only a matter of time before Illinois expands casino gambling.
"I understand the logic behind it and I think it will be an eventuality," Brady said. "If we are going to do it, we have to make sure we do it correctly."
PODCAST: Listen to Scott and Patti's interview with Brady on WJBC. 
The Illinois Senate endorsed a plan last week to authorize six new casinos, but the plan is linked to a series of measures that lawmakers have let to approve. Brady told WJBC's Scott Laughlin and Patti Penn he's concerned that Illinois is losing business to casinos in neighboring states.
Illinois is one of 28 states that has legalized marijuana for medical purposes, but Brady said he doesn't see it being legalized for recreational use anytime soon.
"Frankly, the medical community continues to have severe questions about this," Brady said. "It continues to be something that is federally illegal."
Brady said he doesn't believe anything should happen until the federal government provides direction to states that want marijuana to be legal, though eight states and the District of Columbia have already legalized its use.
Eric Stock can be reached at eric.stock@cumulus.com.