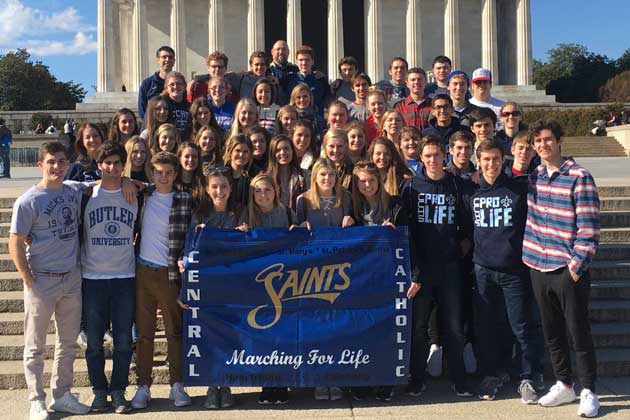 By WJBC staff
BLOOMINGTON – Forty-eight students from Central Catholic High School were in Washington D.C. to participate in the March to Life anti-abortion rally Friday.
Central Catholic chaplain Father Schultz said the group of 44 seniors and four juniors made the trip to protest the end to abortion.
"We believe all human life has dignity from the moment of conception until natural death no matter their age," he said. "Really the difference between us and a baby in the womb is simply time. So here we are, protesting this great evil."
Central Catholic senior Sam Heaton said he made the trip to protest to show his concern regarding abortion. "Ultimately to end the legality and show everyone it's wrong and it's the murder of an unborn child," he added.
Father Schultz pointed out that recent action by President Trump to de-fund Planned Parenthood internationally was a positive step.
"I don't know exactly how close we are to getting any deal taken away, but there's certainly hope with President Trump de-funding Planned Parenthood internationally," Schultz said. "I think it's a great step in the right direction. There's no reason that we as a country should be supporting it in any way let along allowing it to be legal."
The demonstration has been held each year since the nationwide legalization of abortion in 1973.