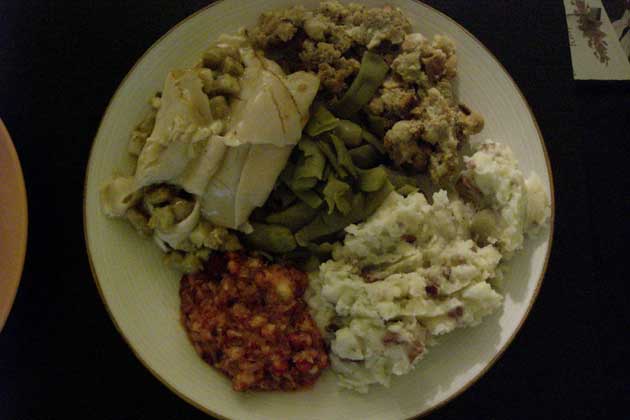 By Cole Lauterbach/Illinois Radio Network
SPRINGFIELD – The Illinois Poison Center (IPC) is warning holiday cooks to keep salmonella off the menu this holiday season. 
The nonprofit health service has some tips to keep your holiday guests from having a helping of staph infection along with the stuffing. IPC Director Dr. Michael Wahl said the chef should always keep cooked food above the raw food in the refrigerator, use separate cutting boards and knives when dealing with raw meat, and put food back in the refrigerator instead of keeping it on the counter until the next meal. 
"The two most common types of food poisoning have different timelines of infection," Wahl said. "Staph secretes a toxin. It's already there, so you're going to get sick within two to six hours. Salmonella has to grow in your body to get you sick. You're looking at 24, 48 or even 72 hours before the symptoms start to come on."  
Wahl said one common mistake is to let turkey thaw at room temperature.

"It's really important that they thaw in the refrigerator and not at room temperature, so you can't really get an overgrowth of bacteria."

As mentioned earlier, Wahl said one of the best safeguards from food poisoning is to have a separate cutting board and knives for carving the cooked turkey.

More than 76 million people experience foodborne illnesses each year, according to the Centers for Disease Control and Prevention. People who have contracted salmonella, or other food poisoning such as staph, may experience symptoms that include nausea, fever, vomiting, stomach cramps and diarrhea. If you suspect someone has eaten contaminated food, you can call the Illinois Poison Center at 1-800-222-1222. Visit illinoispoisoncenter.org for a full list of cooking tips.