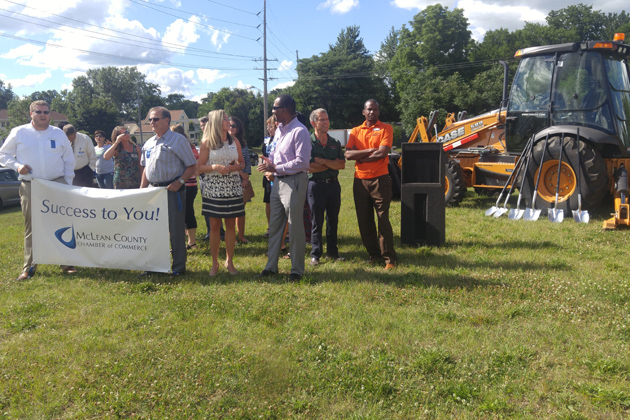 By Adam Studzinski
BLOOMINGTON – Green Top Grocery needs a bit more funding to help complete their co-op grocery store.
The group has launched an owner loan campaign to raise $99,000, according to Outreach Manager Katie Novak.
"When we started the campaign yesterday (Monday) we needed to raise $120,000. So we've generated over $20,000 in loans in just one day," said Novak. "Green Top has 1,366 owners, people who have invested in the co-op. Those people have the opportunity to invest money with Green Top at better interest than they can get at a bank."
Novak added this funding is needed to help close out their bank loans.
"The banks have expressed great confidence in the project. They're willing to come to the table with $1.5 million if we have all of our money lined up," said Novak. "We definitely need to have these funds in place by Nov. 18 so that we can start the closing process to close the loans by the end of the year."
Green Top plans to open next year. It's currently constructing its store at 921 E. Washington St. in Bloomington.
Adam Studzinski can be reached at adam.studzinski@cumulus.com.