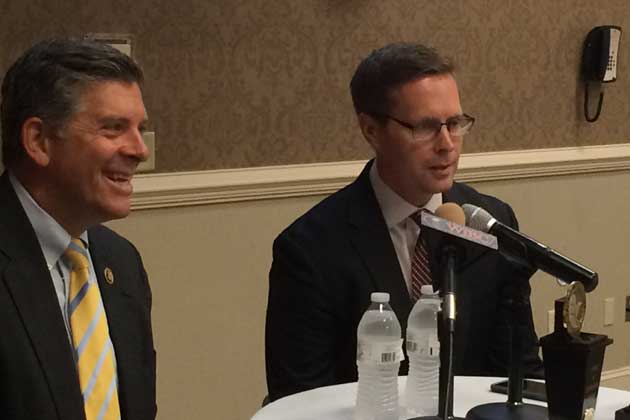 By Illinois Radio Network
SPRINGFIELD – One central Illinois congressman thinks Illinois voters can differentiate between GOP presidential candidate Donald Trump and Illinois House Speaker  Mike Madigan, D-Chicago.
U.S. Rep. Rodney Davis, R-Dist. 13, said GOP voters across downstate Illinois may have questions about Trump, but Davis said the voters he's talked to have no doubt about Madigan and what is happening in Springfield.
"It would be a travesty if what's happening at the presidential level went down to down-ballot races to give Mike Madigan more power in Springfield," Davis said.
But Davis said if local candidates have been meeting with voters, talking about issues and, most importantly, listening, then voters will be able to differentiate between national and local races.
"I think voters can separate all of our candidates, especially those who are real active in their local communities," Davis said. "They can separate (those candidates) from the presidential race."
Some GOP voters are angry with Davis after he pulled his endorsement of Trump after recorded comments by Trump about women recently surfaced.