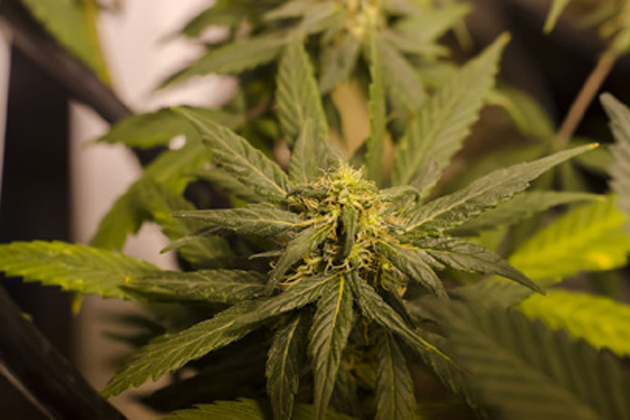 By Cole Lauterbach/Illinois Radio Network
CHICAGO- Illinois' medical cannabis program could soon see another approved condition.
A Cook County Circuit Court judge on Monday voided Illinois Department of Public Health Director Nirav Shah's decision to exclude migraines from the state's pilot medical marijuana program. Judge Rita Novak did not tell Shah to add migraines to the list of approved conditions; however, she ordered him to reconsider the decision based on recommendations from the medical cannabis advisory board.
Shah used a study of his own to justify denying a number of conditions to be added to the pilot program's list of accepted conditions. Plaintiff's attorney Michael Goldberg, of Goldberg Law Offices, said the judge took issue with that.
"The director cannot make up his own research," he said.
Goldberg said he is confident the director will change course.
"They have to rely on what happened at the hearing and all that information was positive toward migraines," he said.
Goldberg said there could be serious legal implications to the department if it again excludes migraines, including contempt charges against Shah if the court finds he disobeyed the order.
"I think it would be more likely that the case would be argued again in front of the judge, but there's no one above the law," he said. " Everyone has to follow court orders."
Spokeswoman Melaney Arnold said the Department of Public Health is reviewing the ruling.
A judge ordered in June that post-traumatic stress disorder (PTSD) be added to the pilot program's list of approved conditions. That was shortly before Gov. Bruce Rauner signed legislation qualifying PTSD to the program.
A number of other legal cases requesting the addition of conditions such as chronic pain and irritable bowel syndrome to the program are pending.