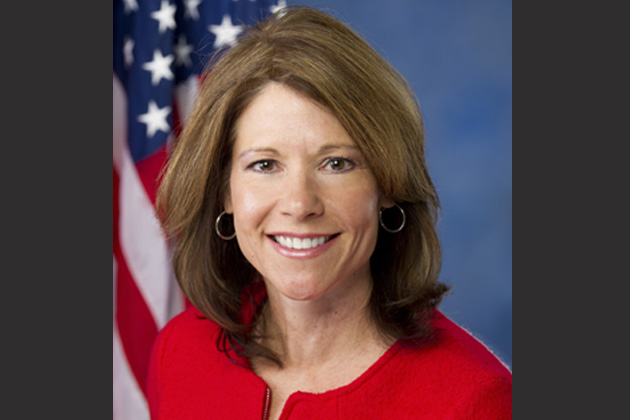 By Will Stevenson/Illinois Radio Network
EAST MOLINE – One Illinois Congressman said a measure President Obama has indicated he'd sign into law will be a great step toward reducing government waste, if not eliminating it altogether.
Quad Cities Democrat Cheri Bustos' "Federal Improper Payments Coordination Act" is something she's been trying to work on for two years and was the first measure she introduced as a lawmaker – perhaps no small task given how much taxpayer money she says is wasted every year.
"The federal government spends $125 billion — taxpayer money — on wasteful or improper payments.  That's just last year alone," said Bustos (D-East Moline).  "If you go back a couple years, that's a 14 percent increase."
That's the equivalent of four years of full tuition at Rock Island's Augustana College for 650,000 students, Bustos said. The bill encourages federal agencies to make sure that beneficiaries of one program aren't disqualified from another, allows data sharing on such cross-references, and ensures that progress cutting waste is tracked.
Bustos said the savings won't be right away, but it can be done.
"I'm optimistic that, by implementing the common-sense reforms, we'll be able to cut billions of dollars of wasteful spending significantly," said Bustos.  "I can't say that in year one it's going to be X billions of dollars; year two it's going to be another X billions of dollars.  We know there are examples of overpayments in pretty much every department in the federal government."