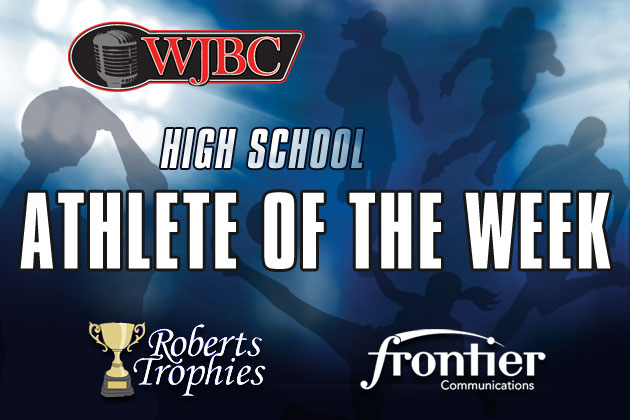 WJBC, in partnership with Frontier Communications and Roberts Trophies, is proud to present the WJBC Athletes of the Week.
Winners for the week of Oct. 19, 2015:
Shelby Siltman – Olympia Cross Country
Shelby finished second (17:59) at the Corn Belt Conference Cross Country Meet at Eureka.
Danny Cole – U-High Soccer
Danny scored a hat trick in the Pioneers 10-0 win over Cornerstone Christian in the Class 1A Central Catholic Regional final and added another goal in U-High's 3-0 win over Central Catholic in the regional final.
You can nominate a WJBC Athlete of the Week here:
Click here to see recent WJBC Athletes of the Week.