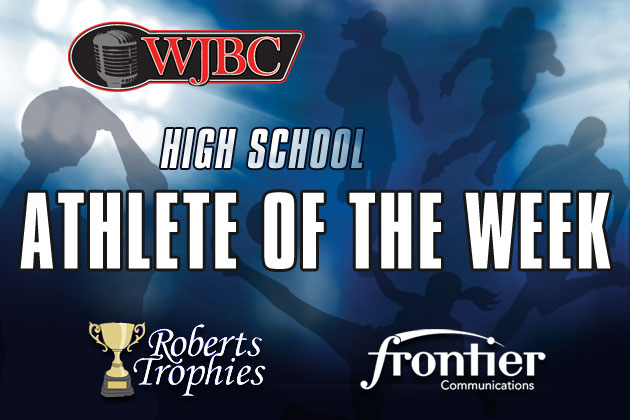 WJBC, in partnership with Frontier Communications and Roberts Trophies, is again proud to present the High School Athletes of the Week.
Here are the winners for the week of Sept. 21, 2015:
Hannah Foley – U-High Golf
Hannah earned medalist honors by shooting an 84 to lead the Pioneers to the team championship of the Livingston County Tournament at Wolf Creek Golf Course in Cayuga.
Alberto Testa – U-High Soccer
Alberto scored two goals in the Pioneers' 5-0 win over Springfield Sacred Heart-Griffin and tallied the lone goal in a 1-0 victory over Rochester.
You can nominate a WJBC Athlete of the Week here:
Click here to see recent WJBC Athletes of the Week.