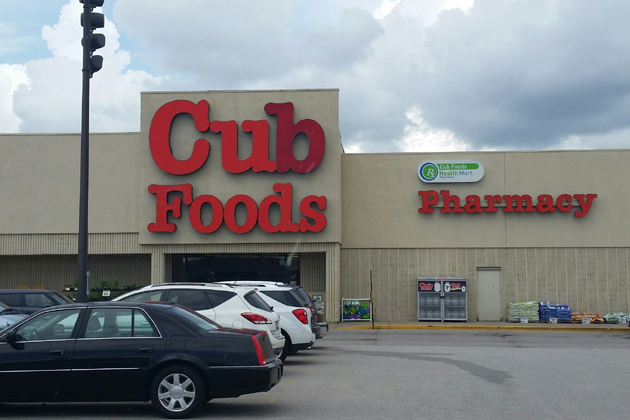 By Adam Studzinski
BLOOMINGTON – After operating in the city for more than 30 years, the Cub Foods at 403 N. Veterans Parkway in Bloomington will close this summer.
Niemann Foods (NFI), which has operated the store the past eight years, said it notified employees on Monday of the future closure. Director of Consumer Affairs Gerry Kettler said the location no longer meets "profitability expectations."
"I want to thank all of our Bloomington area customers for the business over these past years," said Kettler. "The Bloomington store was the last Cub Foods that was operated by NFI and with our lease expiring we just decided to not renew the lease."
The exact closing date is not yet known.
"An immediate sell down of product begins on Wednesday. Within 30 days the store will close," Kettler said.
During the sell down period, Cub Foods' hours will change to 7 a.m. to 7 p.m. The Cub Food Pharmacy will close on June 29th.  Any remaining prescriptions will be moved to the Schnucks at 1701 E. Empire St.
Kettler added NFI is in contact with the store's roughly 50 part-time and 25 full-time employees about employment at the company's other stores.
Adam Studzinski can be reached at adam.studzinski@cumulus.com.